About EPO
Empathy. Trust. Respect. Honesty. These are the pillars of a Respectful Workplace.
Everything that EPO does is done through this lens. Whether it is a sensitive workplace investigation, Respectful Workplace (harassment prevention) Training, or general human capital advisory, we absolutely recognize the essential role that empathy plays in the process.
EPO approaches its clients' challenges from a unique dual perspective: legal expertise and practical business sense. We combine a strong legal background with years of human resources leadership within major global organizations.
Some organizations require comprehensive, "turnkey" employment practices outsourcing, while other organizations have more focused needs. Whatever your employment practices-related needs may be, EPO can help.
Workplace Investigations Practice
Whether routine or highly sensitive, one of the most critical functions of a human resources staff is to conduct fair, comprehensive, and legally compliant workplace employment investigations. Failure to conduct an appropriate investigation can result in crippling liability to an organization.
Workplace investigations, however, are, by their very nature, fraught with uncertainty and risk.
EPO conducts employment practices-related investigations with the ultimate goal of providing the client with a well-reasoned conclusion and recommendation supported by fact and documentation – all the while treating the participants in the investigation with respect and empathy.
Although EPO's investigators often will be experienced employment attorneys themselves, EPO will not be acting as legal counsel to your organization, thus permitting the investigators to testify as to the legal sufficiency of the investigation.
Respectful Workplace Training Practice
EPO's Respectful Workplace training meets all legal requirements for sexual harassment prevention training, yet it does not come across to employees as "legal" or "compliance focused."  EPO strongly believes that if an organization establishes a culture of respect, legal compliance will naturally follow.
Further, by focusing on building a Respectful Workplace, rather than on preventing harassment, employees have no reason to question why the organization felt compelled to provide legal compliance training. Employees – both management and non-management - are typically more open to and accepting of this type of program, as creating a Respectful Workplace is a positive goal shared by all within an organization.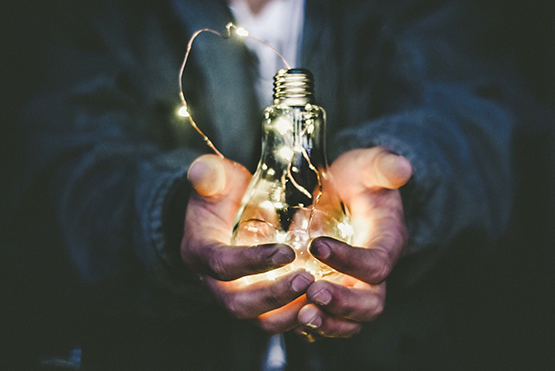 Human Capital Advisory Practice
EPO is not a "jack-of-all-trades" consultant. By design, we focus our core practices on things that we do very well. While we can from time to time be called upon to meet additional needs of clients, we believe that our greatest value to a client can be recognized by focusing our efforts, and not trying to be "everything to everyone."
Thus, our core practice offerings are designed to respond effectively and swiftly to each individual client organization's unique employment practices challenges - from specific short-term assignments to comprehensive strategic initiatives. Some examples of our Human Capital Advisory Practice services include:
"On Call" Labor and Employment Practices Advice and Counsel
Interim Human Resources Leadership
HR/Employment Practices Function (Design, Implement, and/or Staff)
Targeted Employment Practices Risk Assessment
Wage Classification Audit (exempt/non-exempt status)
Collective Bargaining Negotiations
Union–Free Workplace Training and Education
Workplace Dispute Resolution (Mediation)
What Our Clients Say
"Our organization partnered with EPO for a complex internal investigation, to supplement our human resources team. Keith's expertise as an investigator, combined with his legal background and most importantly his high level of empathy, helped us tremendously in navigating a difficult issue with many moving parts. Keith's professionalism and guidance brought this issue to closure effectively, leaving all parties satisfied with the outcome and on track to improved working relationships. If the opportunity presents itself to work with EPO again, we will not hesitate."
- Tricia Kinne, Vice President of Human Resources, Veterinary Practice Partners, King of Prussia, PA
"I have had the pleasure of working with Keith on a variety of Human Resources projects. His guidance and quick responses has continued to help our team to work through not only frequent employee relations occurrences but larger projects. With Keith's professionalism and communication style I see him more as a member of our team, not a consultant. He has taken the time to get to know our team and our company culture which has helped us make appropriate decisions in the work that we do. Our team has undergone a lot of change over the past several months and we could not have done it without Keith's expertise and willingness to always help when asked."
- Jessica Grann, Chief Culture and Communications Officer, National Guardian Life Insurance Company (NGL), Madison, Wisconsin
"I was introduced to Keith on referral; being based overseas, it's important to me that I know the people with whom I am partnering are trusted by contacts whose opinions I value. In the short time I have worked with Keith I have found him to be communicative, professional and extremely adept at uncovering and interpreting my needs. He offers a blend of bespoke and off the shelf solutions that I appreciate and suit my requirements and having finished the first part of our project together, I am looking forward to part 2 as it's nice to have established a personal collaboration and feel like we are working as a team."
- Jackie Hartwell, Head of Human Resources and Talent, IOP Publishing Limited, Bristol, England
"Keith Black is an essential resource for any business that needs HR and employment law advice that builds relationships and transforms cultures. Leading with an approach rooted in respect and empathy, Keith models for us the workplace we should aspire to and shows us the critical steps to getting there and staying there to the great benefit of our employees. I congratulate Keith and Employment Practices Outsourcing for the great work they have done and will do in the future."
- Jim Welsh, Chief Financial Officer, Winton-Ireland, Strom & Green Insurance Agency, Turlock, CA

Please reach out to EPO for more information or a quote. We will get back to you as soon as we can.
Located in Philadelphia, PA